Denver Dumb Friends League
About the Denver Dumb Friends League
Founded in 1910, the Dumb Friends League is the largest community-based animal welfare organization in the Rocky Mountain region, helping pets and people in the Denver metro area and beyond. In 2012, the League expanded the scope of its services to include providing shelter, care and hope for abused and neglected equines in Colorado. The Dumb Friends League has shelters at 2080 S. Quebec St. in Denver and the Buddy Center at 4556 Castleton Court in Castle Rock, as well as the Dumb Friends League Harmony Equine Center™ near Franktown.
For more information about Denver Dumb Friends League, visit: http://www.ddfl.org or call (303) 751-5772.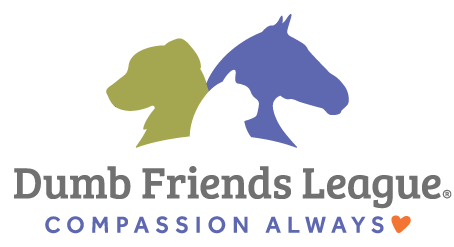 Rocky Mountain Subaru Festival Involvement
The money raised from events like Rocky Mountain Subaru Festival help the Dumb Friends League provide shelter, veterinary care, behavior training, foster care, love and compassion to thousands of homeless animals each year, as well as fund programs that serve both pets and people in our community.
In 2017, 10% of Rocky Mountain Subaru Festival ticket sales will be donated to the Denver Dumb Friends League.