Tyler terhorst's 2004 Impreza WRX STI
Car Show Entry (Best Impreza/WRX/STI 04-05)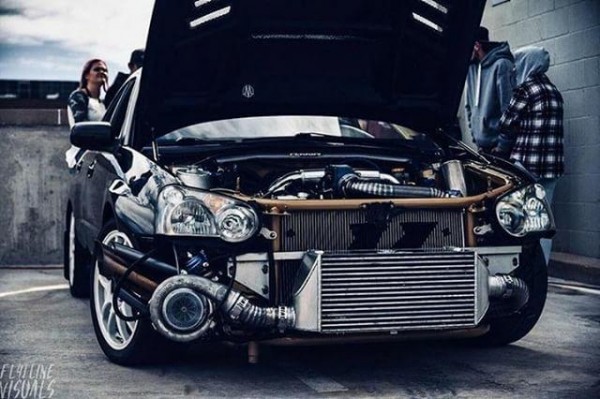 Car Description:
engine
iag stage 4 x shortblock with 14mm head studs copper o rings. iag spec pistons, manely tri beam rods. pinned arp main bolts, arp case bolts.
B25 heads
built by Colorado's best (heads by drew) 1 mm oversized intake and exhaust valves, dual tittanium springs, bc280 cams, ported and polished intake and exhaust ports. intake portmatched to process west tgvs. heads lashed are for 10,000rpms
driveline
(getting ready to have trans rebuilt)
04 sti 6 speed housing with 07 longer ratio gears, carbon syncros, steel shift forks, iag billet output shaft
1000hp dss rear axles
800hp dss front axles
dss carbon fiber driveshaft
fueling is primarily radium products
22gal race safe/cell with 4 wahlbro 450's
radium fuel filter
radium fuel rails
radium multi pump fpr
-10 delivery lines
-8 return line
Injector dynamic 2000cc injectors
bolt on's
process west Tgvs.
process west track manifold
boobma throttle body
Garrett gtx4202r 1.01ar 76mm turbo
iag aos
mishimoto aluminum radiator
turbowerx scavanger pump
6 inch front mount intercooler
fabrication work performed by ouroboros fabrication out of golden Colorado.
low mount equal length turbo manifold
titanium exhaust
titanium dumptubes
titanium 3 inch intercooler piping (over 80 hours to build)
titanium expansion tank
chromoly tubed front end
chromoly 10 point roll cage
chromoly fuel cell cage for NHRA sanction.
trunk firewall
aluminum di-airation tank/ turbo exapansion tank.
« Browse More Enthusiasts