Manos Z's 2002 Impreza WRX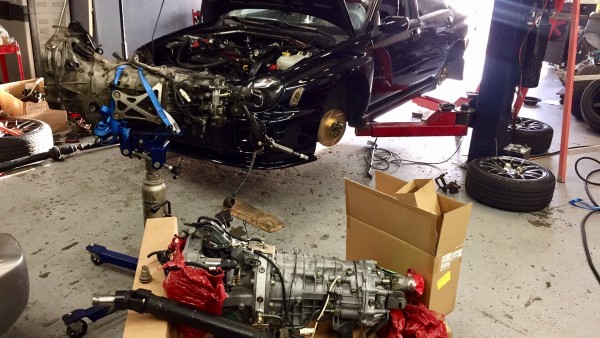 Car Description:
Find me at the Flat4Freak booth.
07 JDM 6speed.
Built Ej207, Crossdrilled Nitrated Crank, Manley H-tuff rods, King Bearings, CP Pistons, Killer B oil pick up & buffle, new sti oil pan.
ARP headstuds, Rebuilt Heads
Crower 272 cams.
AEM 3.5 bar map sensor
HKS BOV
Grimspeed 3port
Turbo: BorgWarner s257sxe paired with a 44mm Tial EWG, on a Custom rotated setup
Fuel Setup:
Agency Power Fuel Rails
1700's
Walbro 450
Tomei Fuel Pressure Regulator
tuned on e85 by TheBoostCreepLTD
ZF design 6 puck clutch paired with Competition stage 2 Pressure plate, Oem Flywheel.
IAG AOS, Mishimoto FMIC, Mishimoto air cooled oil cooler
Manos's Social Media Info:
-
http://www.instagram.com/TunerFreak
« Browse More Enthusiasts